You lease an office but haven't been there for almost 12 weeks. Nor have your team.
After some getting used to, the team have adapted to working and meeting virtually.
Also, through the hours saved, from not having to commute, you have got some balance back with time to exercise, walk, read, meditate, cook, spend time with loved ones…
On the whole, productivity and performance has not degraded, in some cases it may have improved. Although some team members may have suffered:
lacking an environment fit to work from home;
lacking the discipline to structure a proper routine;
feeling socially isolated
There are a number of steps you can take to mitigate against those risks;
technology & telephony to facilitate virtual work and collaboration – collaboration software, cloud storage, video conference, VOIP, VPN, etc.,
furniture to equip team members to create a suitable working space,
membership of a flexible local workspace where they can drop in and hot desk,
establish a strong rhythm of communication by video conference: weekly team meetings, daily huddles, 1 to 1 meeting, social drop-ins, virtual team fun, etc.,
ongoing tips and training on productivity and performance hacks, routines, habits,
employee benefits providing access to support to deal with mental health issues.
As business owners you are wondering:
Do I really need to keep the big office?
Does everyone need to come in every day?
Do I take the opportunity to reduce the overhead and allow the team more flexibility, working remotely?
Do we get a smaller office, nearer home, to use as a hub for people to drop in and a place for the team to meet every 1 or 2 weeks? And still save money?
Is there a way of having the best of both?
minimise the commute
maximise flexibility
maximise life balance
optimise productivity
reduce overheads
How can you build a great culture and team spirit without being physically co-located?
A critical set of decisions with long term implications that both I and a number of my clients have grappled with over the past few weeks.
What I have learned is there are a range of creative solutions available and the right answer is situational depending on a range of factors, including:
your cashflow and profitability situation;
the sector you are in and the economic outlook
how your service is delivered;
the geography you are serving;
how you interact with your customers;
the demographic, maturity and location of your team;
the strength of your established culture
What does the new normal look like for your business?
What are your particular challenges?
What decisions are you facing?
What are your options?
…..
To help with questions like these and other strategic issues facing your business, Dixcart are delighted to offer our growth-minded clients a complimentary business growth strategy session with our strategic business partner, Sanjiv Dodhia, an award-winning business growth specialist.
He will share with you strategies, tools and approaches to address your challenges and opportunities to get your business to the next level and you are guaranteed a valuable RoI on your time.
Book an initial 20 min call with Dixcart, so Sanjiv and the team can get an outline understanding of your business situation and, if you both see the value, will confirm the follow-up strategy session directly with you.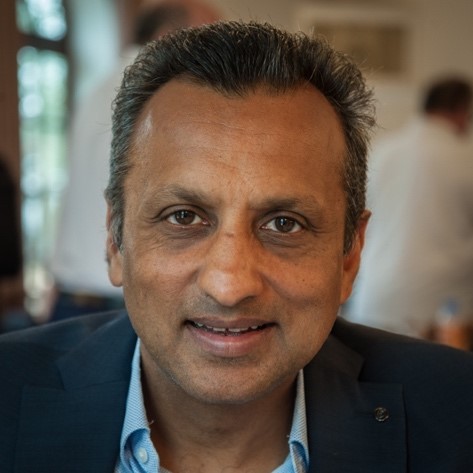 Award-winning Business Growth Coach Sanjiv Dodhia brings 30+ years' experience developing businesses at every stage of growth, having built a successful London property business and several tech businesses. His first business, where he joined as a trainee and left 8 years later as a General Manager, grew from £250K to £20m. Sanjiv runs a highly successful local business coaching and mentoring practise, deploying 3 globally recognised growth coaching programmes:
A Global Top 25 ActionCoach, the world's most successful business coaching firm for SME's.
A certified advisor with the Value Builder System™, a proven methodology for helping business owners work on the key value drivers to optimise the 'asset value'
A leading Engage & Grow coach, the transformational Employee Engagement movement helping firms create highly engaged workforces to improve productivity and profitability.
Sanjiv's mission is to help SME business owners develop to accelerate growth, getting their businesses from good to GREAT – growing profits, working less hours, getting better results from their teams. Ultimately building a business that can run without them.
Contact Information: